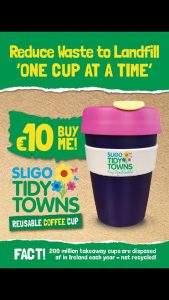 Thank you Sligo for such positive feedback in relation to our new Keep Cups.
We're currently distributing the cups to as many local cafes, restaurants & shops as we can.
It's your support and the support of local businesses that will make this initiative a success.
Please help us make Sligo more sustainable by purchasing a reusable cup for your personal use!