Sligo Says NO to Junk Mail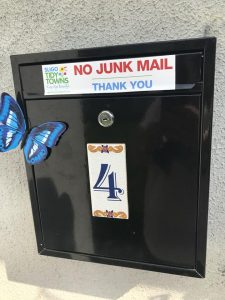 Wow Sligo, you really are sick of junk mail. Due to the overwhelming interest in the No Junk Mail stickers we unfortunately will have to restrict request to households within our working area which is SLIGO TOWN. We would love to have one for everyone in the audience but alas fund restrictions prevent this.
However, not to despair, some of the euro/discount shops and other retailers stock these stickers at very low cost. And our neighbours in North Sligo Carney Tidy Towns have already printed their own. 
Remember, there are a limited number to give out to households in SLIGO TOWN so it's a max of 2 per individual request, this can be increased for residents associations. Please email requests for your sticker to tidytownssligo17@gmail.com
Stickers measure 17cm wide by 4cm high